Magnum specializes in the art to part aspect of the manufacturing industry. Working from only a data file we can supply you with components you will need to build your new product. Working with industry leaders we have prototyped some of the newest and most innovative items.
The Art to Part process starts with your data file, which we will import in to our CAM system. We will then create a tool-path directly from the data supplied which in turn is downloaded to one of our CNC machines which will then cut your part from a solid piece of material. This process can take anywhere from a few hours to a week depending on the complexity of the part.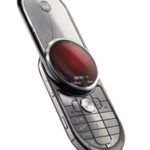 We have been working with Motorola since our inception. We are an approved Motorola vendor and work mainly with their product development team. We have worked on over 100 of their current "at market" products. One of the latest projects was the new Aura phone where we supplied working prototypes and first off production parts.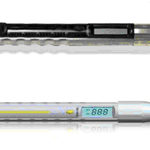 We have been working with EidosMed for about 2 1/2 years developing working prototypes of their digital bone measurement device. We went through 7 developmental changes before they decided on a final design. The project is in its final stages with the probe being the only part still being modified.
Examples